Effective with locks on or after 7/27/2023, Pennymac is pleased to announce the release of Extended Lock Commitments for Best Efforts.
Highlights of the program include:
Introduction of 120-, 150- & 180-Day Lock Commitments.
Applies to Conventional, FHA & VA Fixed Rate 30 Year products only.
The Extended Lock Commitments do not apply to Specialty Products.
The price adjustment will be added to the 75 Day price.
Applies to Best Efforts only.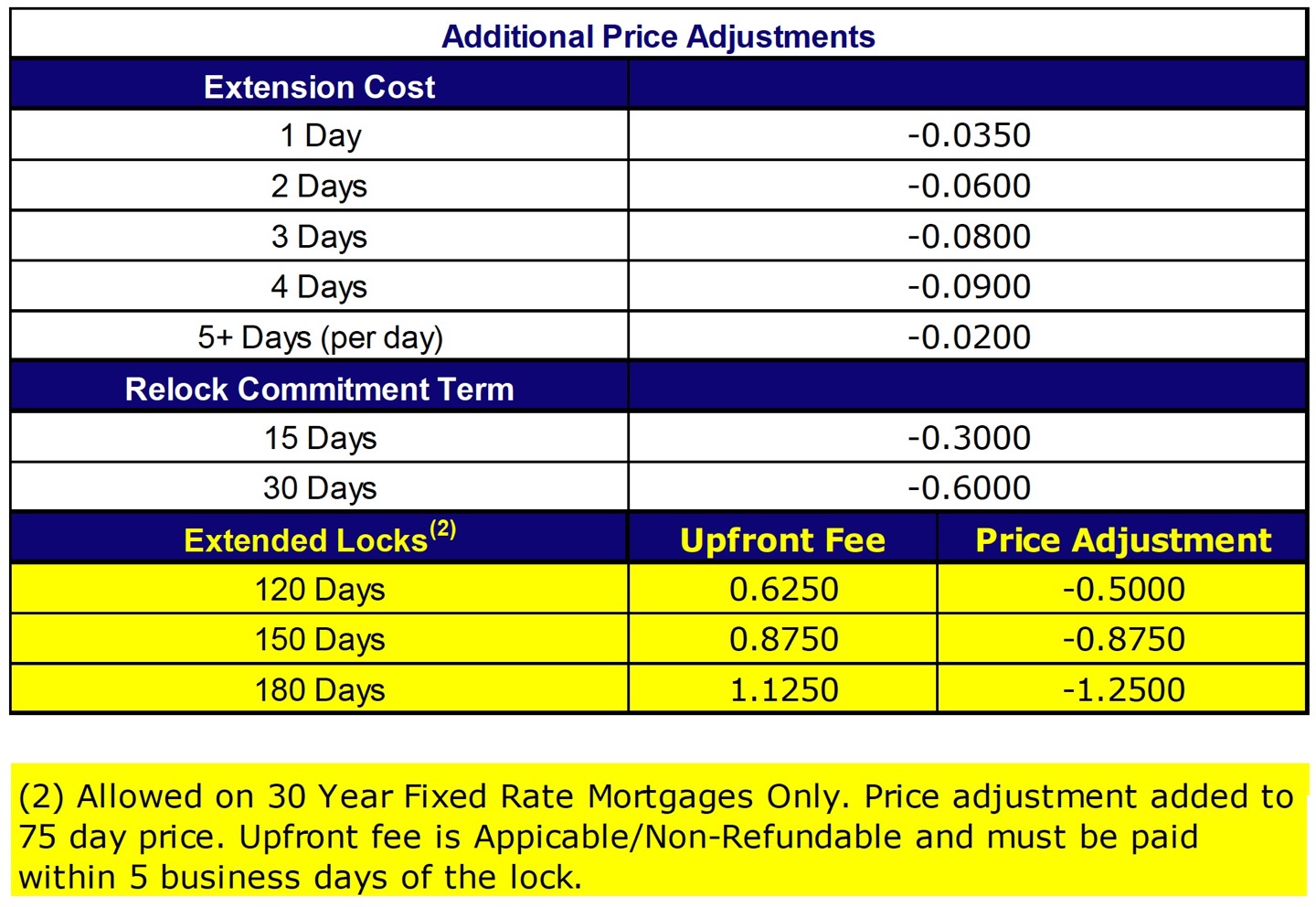 Please contact your Sales Representative with any questions.