Pennymac Correspondent released Conforming SOFR-indexed ARMs for both our Delegated and Non-Delegated clients on February 11. We are excited to expand our suite of available products and continue to provide value to our Correspondents.
The new SOFR ARMs are eligible with the following existing products:
Fannie Mae Standard and High Balance
Freddie Mac Standard and Super Conforming
Fannie Mae HomeReady
Freddie Mac Home Possible
Fannie Mae HomeStyle Renovation (Delegated Only)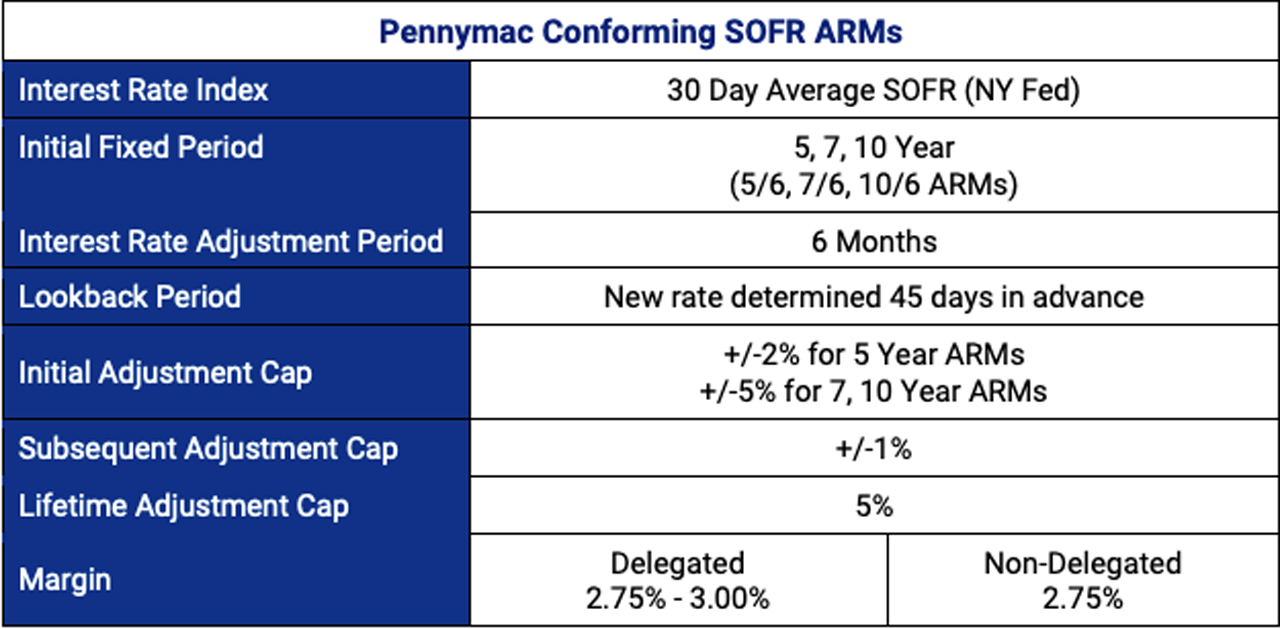 For more information on the SOFR ARMs, please see the Conforming SOFR ARM Overview and the product profiles.
Please contact your Sales Representative with any questions.