PennyMac is aligning with the updated Fannie Mae and Freddie Mac COVID FAQ's on profit and loss statement requirements when the complete 2020 Federal Tax Returns have been filed with the IRS. Revisions have been made to the second chart below.
PennyMac aligns with the guidance given in the Fannie Mae Lender Letters 2020-03 dated May 28, 2020 and November 13, 2020 and Freddie Mac Bulletins 2020-19 and 2020-44 for borrowers using self-employment income to qualify. In addition, PennyMac is aligning with the age of tax return requirements provided in Freddie Mac Bulletin 2021-2.
The below chart provides a detailed breakdown for each month in 2021 of the specific documentation requirements for profit & loss statements, business bank statements, and tax returns based on the application date and if 2020 tax returns have been provided or not.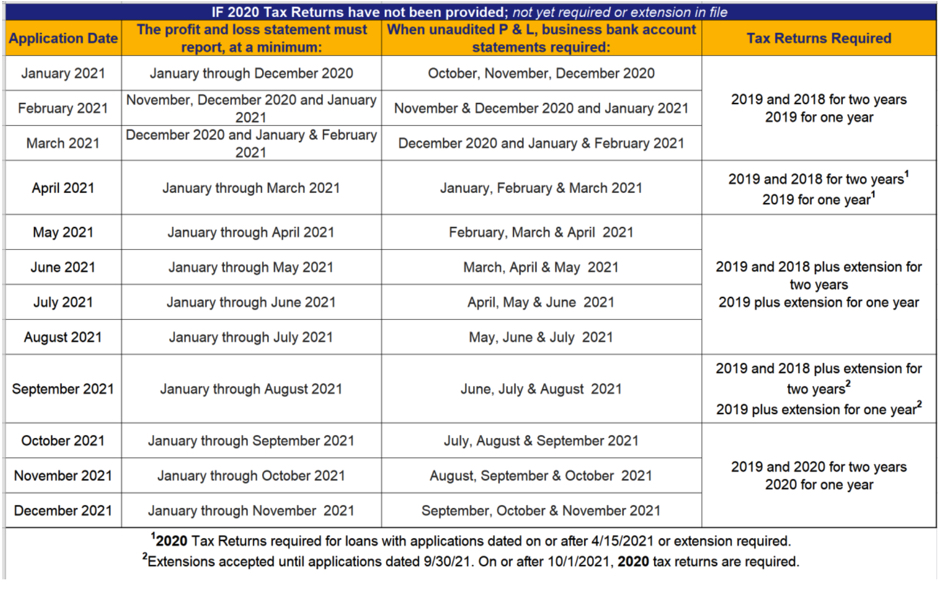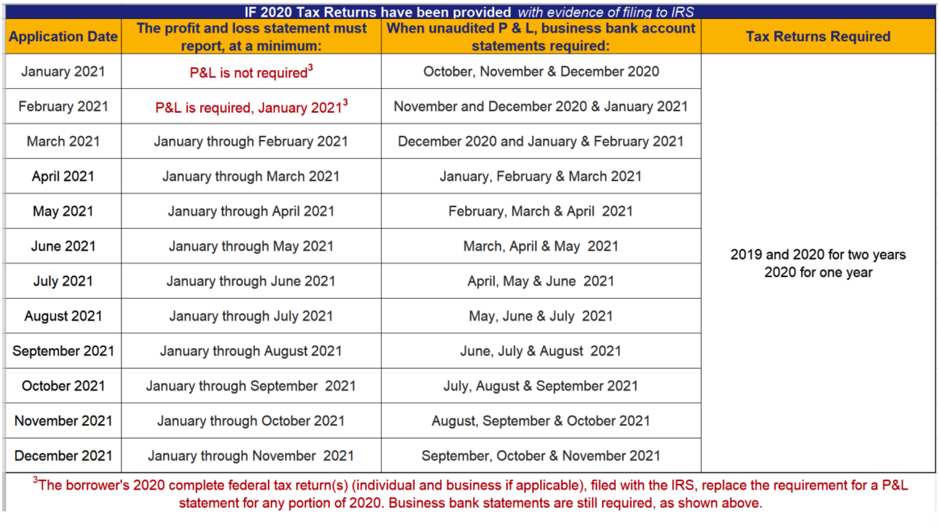 Note: The lender should not rely solely on the above chart and remains responsible for ensuring that all Agency guidelines are being met.
Please contact your Sales Representative with any questions.