Effective with case numbers assigned on or after 1/24/2022, PennyMac will be aligning with the updated FHA Streamline Refinance Net Tangible Benefit (NTB) requirements announced on 10/26/2021 in FHA Info #21-90, FHA Publishes Updates to Single Family Housing Policy Handbook 4000.1.
The below table provides a comparison of FHA's current and new NTB requirements:
(Note: FHA's options for meeting NTB without requiring a term reduction remain the same.)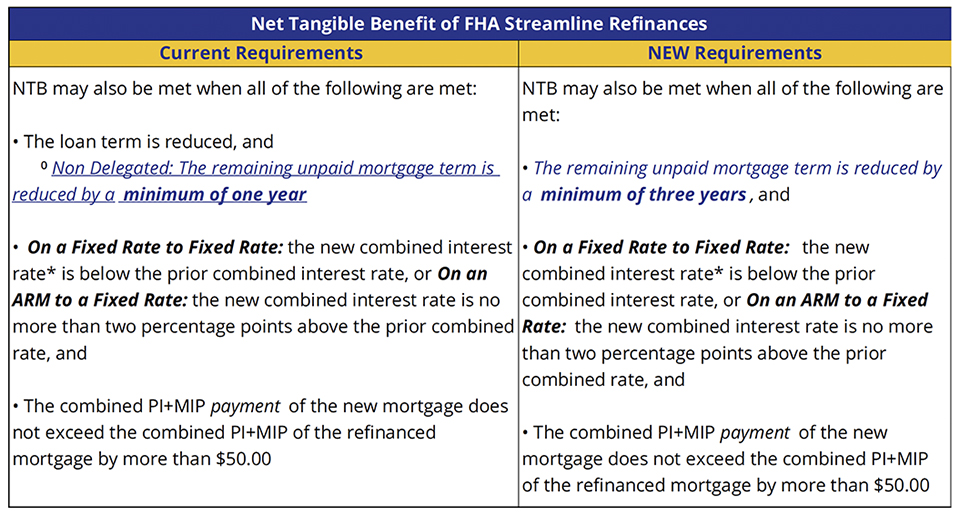 *The term combined interest rate refers to the interest rate on the mortgage plus the mortgage insurance premium (MIP) rate.
Please contact your Sales Representative with any questions.