PennyMac has updated the post-disaster inspection requirements for properties located in the below counties. At this time, all disaster impacted counties are eligible for purchase with a post-disaster inspection. Properties located in counties not currently in the table but included previously, are eligible for purchase without a post-disaster inspection. Refer to loan level conditions for specific post-disaster inspection on or after dates.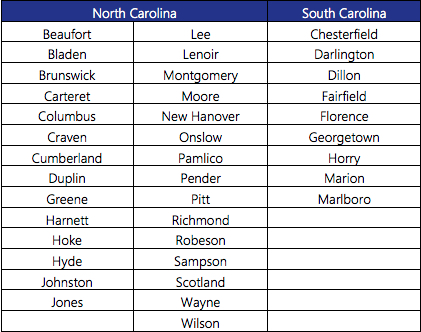 Please note that due to ongoing flooding, additional counties may be added by PennyMac, or declared as eligible for FEMA Individual Assistance.
As a reminder, it is the Correspondent's responsibility to be aware of and act upon any loan impacted by disasters prior to the sale of the loan to PennyMac. Correspondents should order a post-disaster inspection if the Correspondent has reason to believe the subject sustained damage in a disaster.
For complete details, please refer to the PennyMac Disaster Policy located in the PennyMac Seller's Guide on
www.gopennymac.com
. Please contact your Sales Representative with any questions.